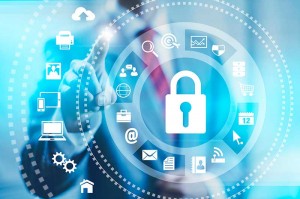 Concept
A pair of "infiltrators" - one a professional security expert, the other an amateur urban explorer - team up to crack the world's most intriguing conspiracy theories by penetrating high security locations and coming out with the truth.
Infiltrators blends character-driven humor with action-adventure to create a unique, one-hour conspiracy thriller (a la The X-Files or Alias).
NINA GREGORY is the foremost security expert in the world. With the skills of a cat burglar and the daring of Houdini, she is paid by governments and multinational corporations to infiltrate everything from skyscrapers to nuclear submarines to test their security systems. This is the woman who is rumored to have stolen the Philippe Patek wristwatch off of the Russian President's bedside table, and the iPad off of the Apple CEO's desk - just to demonstrate that their security systems still need work.
For five years, one satisfied customer recommended her to the next, from Sydney to Moscow, until she knew their operations intimately; where they hide their most cherished secrets and how to access them. But if a little knowledge can be dangerous, a lot can get you killed. As our series opens, Nina has unwittingly come upon a "skeleton" in one of those closets that a client cannot afford for her to see. As a result, that client arranges for our heroine to have a fatal "accident." With the help of an unusual good Samaritan, Nina survives and, like a female "Count of Monte Cristo," manages to reinvent herself and travel incognito as she unravels the mystery of exactly who amongst the dozens of her elite clients tried to take her life and why. In the process, she and her new partner in this adventure, discover a seemingly endless world of
conspiracies that they must investigate and expose, one by one, if only to stay alive.
Target Market
Adults
Status
Co-production, finance, and distribution for all media, licensing and merchandising worldwide.