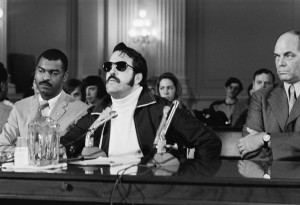 Concept
In 2001, the most powerful investigative committee on Capitol Hill looked into the strange case of Joe Salvati, a Boston working man whom the FBI put in prison knowing he was innocent and kept there for nearly 30 years for fear of the repercussions the Department of Justice might suffer if the truth surrounding his incarceration was revealed. The result was the most sweeping investigation into the FBI in its history, resulting in a series of hearings that rocked Washington by exposing decades of misconduct and injustices perpetrated in the belief that the ends would justify the means.
In a unique criminal investigation and courtroom drama, this limited series tells the true story behind the FBI's "Top Echelon Informant" program; a tragic misuse of murderers as informants in a desperate bid to break the back of organized crime. This "successful" strategy became an accepted operating basis for the FBI and promoted a culture of secrecy within the Department of Justice that exists to this day.
Target Market
Adults
Status
Co-production, finance, and distribution for all media, licensing and merchandising worldwide.