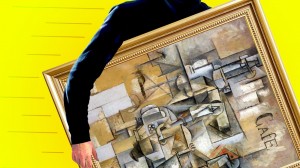 Concept
Plunder is a one-hour detective series set in the underworld of the trade in stolen art and looted antiquities. Part treasure hunt, part unique procedural, it chronicles the efforts of HANNAH RUSSELL, an art restorer with a passion for retrieving stolen antiquities, to bring under the law a branch of the international black market that has set up shop in Toronto - the new gateway to the West for smuggled contraband. Hannah is aided in her quest by two admirers: DAVID KELSO, the city's top detective, and GERALD RAMSAY, a shadowy bounty hunter who retrieves stolen art for a price. Both are driven by highly competitive natures but neither is certain whether the ultimate prize is the treasure…or the woman.
Plunder blends humor and romance with procedural crime-solving to create a uniquely compelling series.
Target Market
Adults
Status
Co-production, finance, and distribution for all media, licensing and merchandising worldwide.