Kathy Slevin is a veteran television writer-producer and series creator, known for her versatility and expertise in multiple genres and formats. Her credits include comedy, drama, suspense, action-adventure, science fiction, children's live-action and animation.
She began her career in Los Angeles writing and story-editing half-hour situation comedy series' for ABC, NBC and CBS, such as the Paramount Television adaptation of Ferris Bueller, and the Warner Bros. series, Room for Two, with Patricia Heaton. Concurrently, she acted as Head of Development for writer-producer Paul Haggis (Million Dollar Baby, Crash), with whom she co-developed television series for Universal, MTM, Alliance Entertainment and CBS, including Walker Texas Ranger and Due South, and co-wrote feature film scripts for Columbia Tri-Star and Carolco Entertainment.
Kathy went on to write and produce drama series for companies such as 20th Century Fox, USA Network, Sony Pictures Entertainment and first-run syndication. Kathy developed an interest in international co-productions while a writer-Executive Producer of Due South, the first drama series produced solely by a Canadian production company for a major U.S. television network (CBS, in partnership with Canada's CTV). This ground-breaking international success led Kathy to specialize in creating for the global market. While developing series for broadcasters around the world, she gained a rare depth of understanding of the skills required to work successfully with multiple broadcasters with diverse needs. She also became known for her skill at writing for production, bringing high quality content to shows with limited budgets, pleasing such broadcaster clients as Canada's CTV, CBC, YTV, and Family Channel Canada; France 3; Germany's RTL and EM; Britain's Channel 4 UK, Fox Kids UK and Scottish Television, Disney International, and more.
Kathy has received numerous international awards for her work, including seven Academy of Canadian Cinema and Television "Gemini" Awards, two Banff Television and Film Festival Jury Awards, the Telefilm Canada English Prize, as well as a nomination for Hollywood's prestigious "Humanitas" Prize. Kathy's current slate of drama and comedy series is represented by international co-production specialist Cathy Malatesta of Lawless Entertainment in Los Angeles.
Kathy Slevin is an award-winning writer-producer and series "showrunner" who has developed/created television series for broadcasters around the world, most notably "Walker, Texas Ranger" and "Due South". She has written comedy series' for ABC, NBC and CBS, and drama series for CBS, 20th Century Fox, USA Network, Sony Pictures and first-run syndication. She currently specializes in international co-productions for both primetime and children's series and has created series for broadcast partners in Canada, the United Kingdom, France, Germany, Italy, Spain and Australia.
For more info visit kathyslevin.com.
The following projects are all created by Kathy Slevin: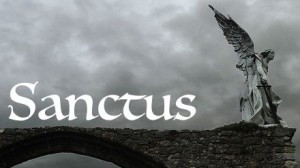 Sanctus
Saviour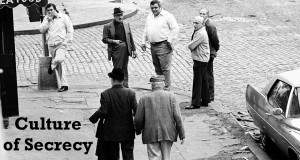 Culture of Secrecy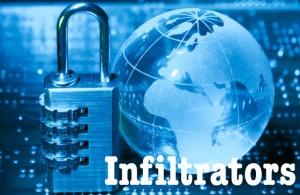 Infiltrators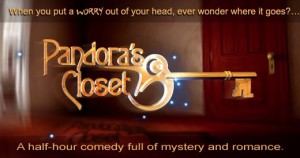 Pandora's Closet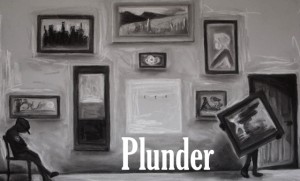 Plunder